Netflix and Chill? Hulu and Hangout? BillNinja Helps You Plan Your Lazy Sunday
It's a tequila-soaked Saturday. A snowed-in Thursday. A lazy afternoon with a girlfriend or boyfriend or the Thanksgiving aftermath when your family bids the guests goodbye and relaxes in front of the TV. The list goes on, and on. It is unlikely that online film/TV providers will die out anytime soon when there is a seemingly endless number of situations for their product. Their popularity has soared so meteorically that some of their original programming rivals cable TV, and expressions like "Netflix and chill" become social media sensations.
You can't go more than a few clicks before seeing an ad for an online film/TV provider and let's be honest, while we won't ever be truly satisfied with their roster of content such a service is simply great to have. But which is best? Below is a humble ranking put together by the team at BillNinja.com, based on pricing, library and ease of use.
Keep in mind this list concerns providers who offer a wide range of content outside their own programming, so HBO Go doesn't count. If you do have HBO Go, I'm free on most Sundays and I always bring snacks.
Crackle

Pricing: Free, but with intermittent ads throughout content.
Crackle is an up and coming service (a dangerous phrase, I know) that boasts the only free service on this list. The main drawback is, of course, advertisements, and they do not currently offer a paid ad-free alternative. While this is a mild inconvenience for a Youtube clip, watching a lengthy film that has more ads than one has fingers can become grating very fast.
The lack of a truly fleshed out library is also apparent, as Crackle does not have the resources of Netflix and their movie list is shockingly minimal. Crackle is still very much getting their sea legs, but they do provide a good amount of original content. In addition, their home page is easy to navigate, which is one thing this provider has on the next entry in this list.
Vudu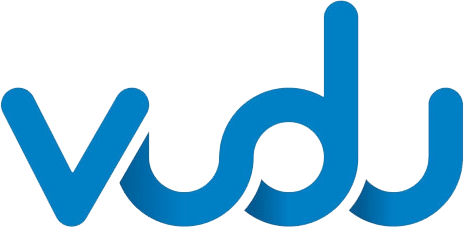 Pricing: $1 to $6 for movie rentals, $5 to $25 for movie purchases. TV varies from $2-$3 per episode and $17 to $44 per season for purchase, depending on SD or HD quality.
What Vudu does best is offer movies and TV that are fresh. Newly released mainstream titles appear prominently on the page, many of which Netflix can't boast partly because it's too busy showcasing indie flicks with one star ratings. Many of the films were only recently taken away from theaters, and if you believe a few dollars is worth not getting a virus, Vudu makes a decent alternative to illegal steaming sites.
The issue with Vudu is that new titles aside, its website is ugly to look at and hard to navigate. The price options vary on what movie or show you want to watch, as well as the video quality itself, and this is both good and bad. When two people are trying to decide what to watch, the price can help narrow down the choices, and a wealth of options is unique among the standard setups of other services. However, it also makes Vulu's library a confusing mess, and while pricing can narrow down the movie pick, the various options can also turn your Movie Night into a Search for a Movie Night.
Hulu

Pricing: $8 per month, $12 for commercial free content.
Now we're getting to the big dogs. Hulu has one of the best libraries, if not the best, on this list in terms of popular television titles. There is a wealth of talk shows, sitcoms, animation and dramas, and it's nice to see a home page with South Park and The Simpsons side by side. While it doesn't have the original content of Crackle or movie selection of Netflix, its focus on popular television is obvious, with full episodes and clips plastered from corner to corner on the website.
Hulu is easy to use, and their pricing is extremely simple, yet now that I mentioned pricing here comes the boom: $12 a month for commercial free content is more than Netflix or Amazon Prime. And when a customer compares prices of it to the latter entries on this list, those few dollars more feel like a hundred.
Amazon Prime Instant Video
Pricing: $99 per year

APIV has a lot of things going for it. For one, its price is about the same as Netflix, only yearly instead of monthly. Two, by going Prime you also get access to their music streaming service. Three, unlike the other providers on this list, Amazon does more than simply host content, and for those who order often online, having a an APIV account is a good way to keep many hobbies in one place.
Its presentation I have minor qualms with, mostly because I don't think white backgrounds work when rustling with dozens of small print titles, and the sheer amount of pages, links and tabs on any given page is akin to reading A Game of Thrones during a fireworks display. However, if its variety you want then APIV is a great way to go, and some of their exclusives (that they specifically mention aren't on Netflix in a chest-thumping sort of way) are looking pretty impressive. The list includes Avatar: The Last Airbender, the non-Keira Knightly Pride and Prejudice from the 90's, Space Jam, Unforgiven, Locke and, just because it made me laugh, a western starring Michael Fassbender.
Netflix
Pricing: $8, $10 and $12 per month depending on Basic, Standard or Premium status.

I want to make it clear that I am putting Netflix at the top in a grudging, just-baaaaarely manner, and I'll say from the start that I am looking forward to Amazon pressuring Netflix to do better. I also have a bone to pick with Netflix personally due to its over-abundance of terrible indie films as I previously noted. Not to say indie films are typically poor, but many of the ones on Netflix are so embarrassingly awful they make grade school plays look like Breaking Bad. Even worse, they make it harder to find a good film to watch because you have to cycle through endless titles that honestly don't deserve to be there.
And if you're the type to pick a random flick and see how it is, there is an overwhelming chance you'll see something so bad you'll wish you had its physical copy so you could put it to better use, like a coaster or table leg stabilizer. Their new entries have been lackluster, and while zombie fans get their fill with The Walking Dead, the movie library plummets when it comes to horror.
Despite all of this, Netflix reigns supreme due to its presentation, accessibility and overall quality of content. Out of all the providers on this list it is the most easy to use, with categories set not only by genre but also what you have recently viewed, and the sideways scroll function makes a nice contrast to the sluggish down-scrolling of most webpages. The search bar results are extensive and helpful, the black and red color scheme is crisp, and one of its advantages as a streaming service is that it will save your place in any program you watch. Although some classics aren't (currently) present, such as The Godfather or Scarface, many others are, and its original content rivals any of its kind, with House of Cards, Orange is the New Black and Bojack Horseman garnering fervent fanbases.
Netflix is king, not a benevolent one or tyrant, but one that for all its more recent shortcomings is still the best at what it does. How long it will keep that title is anyone's guess. Unless of course it somehow managed to get The Simpsons and the 70's Star Wars movies into its arsenal. Then I'll bow down with the rest.
About the author:
Clay Conger is a writer, musician and contributor at BillNinja.com.